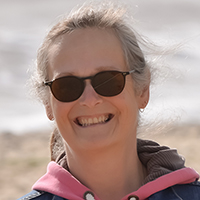 A few words about Sue Holland
Sue Holland is a UKCP registered psychotherapist and supervisor. She has been practising since 1992. Sue is also a trainer; a licensed Somatic Experiencing Practitioner (SEP) and an APECS accredited executive coach and APECS accredited coach supervisor.
As an executive and leadership coach and consultant Sue works and trains internationally with individuals and teams at all management levels. She coaches private individuals in leadership and management roles and offers creative development. Sue specialises in communication skills; skills for personal growth; energy management and coaching for professional and personal achievement.
As a psychotherapist Sue works with a diverse range of adult clients, long and short term, including clients suffering trauma; bereavement; anxiety; recovery from addiction; abuse; depression; relationship difficulties; existential issues; work related stress.
She has BUPA provision.
Sue's core working philosophy is psychosynthesis. During her many years practising she has been influenced by and integrated various modalities including CBT; psychodynamic; Gestalt; existential and person centred. Sue is experienced, creative and open-minded.
She is director of On Purpose Consulting Limited, an international training and consultancy organisation.
Sue is a corporate Energy Management Coach and Trainer, licensed by the Human Performance Institute. Sue practises qigong and she is a triathlete. This reflects her interest in the connection between psychology and physiology.
Sue runs bespoke training workshops - see the services section for more details.
She works in private practice as a coach, psychotherapist and supervisor.
Sue also works in French and Dutch.